One of my most recent things I have started doing is making my own baby wipes. At first I was very skeptical of whether or not I would like them but I wanted to at least give them a try. Now that I have tried them I am really liking them! I feel like when I use them I am actually cleaning Lydia's bum. The best part is that they are a major bargain! If you want to give them a try as well, here is the recipe I use.
1/2 roll paper towels
2 1/2 cups water
2 T baby wash
1 T baby oil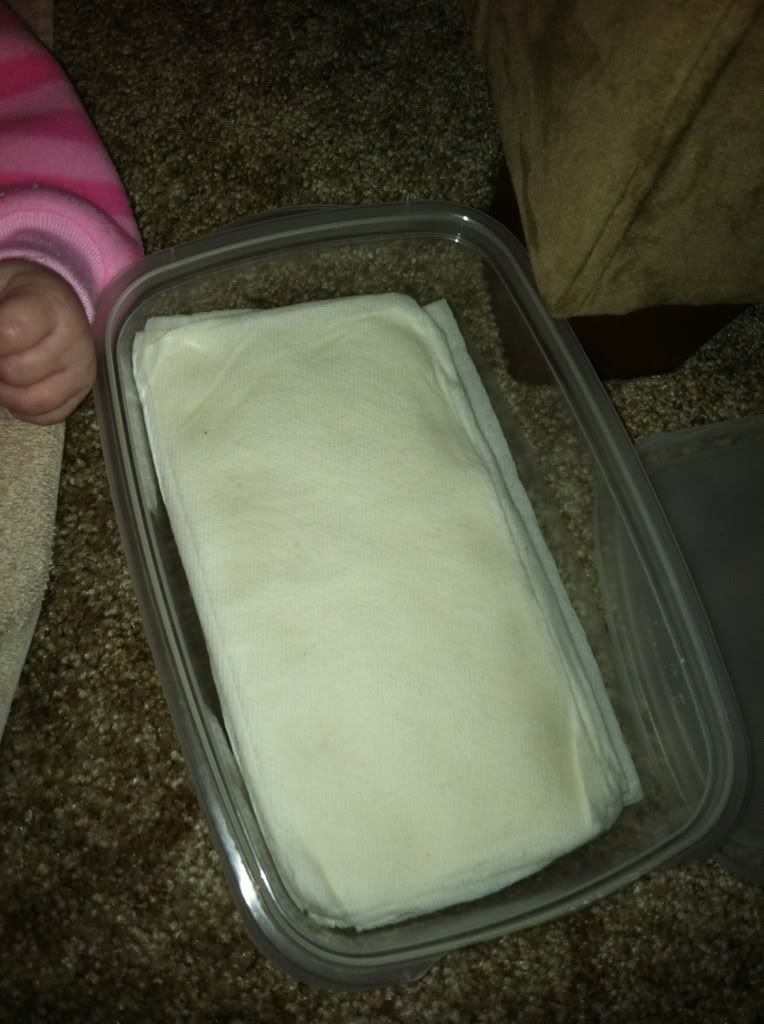 I have found that it works best to boil the water and then add the ingredients. I boil the water to prevent the wipes from getting stinky or moldy before I use them all up. I also make a little more or less liquid depending on how many paper towels I have prepared. I buy paper towels at Costco and split the pack with a friend. That way I do not have to spend as much money at one time. I like their paper towels because they are nice and thick and they are a good price. The rolls come with 80 paper towels on them. I take 1/2 the roll and cut them in half and then the other 1/2 of the roll I cut into 4 pieces. I have two sizes of containers so that is why I cut them into the two different sizes. I figured it out and it costs me about $1.08 to make 192 wipes and if I bought a pack at Target it would cost me $5.75. I think it's worth the effort. If you give them a try let me know what you think!