Do you love those grocery store cookies as much as I do? I was on Pinterest the other day and found
this recipe
for cookies. The recipe said they were supposed to taste like the cookies you get at the grocery store so I had to give them a try! I made them today and they turned out really good!
The recipe suggests rolling out the dough on the plastic wrap that you refrigerate the dough in. Way less mess this way!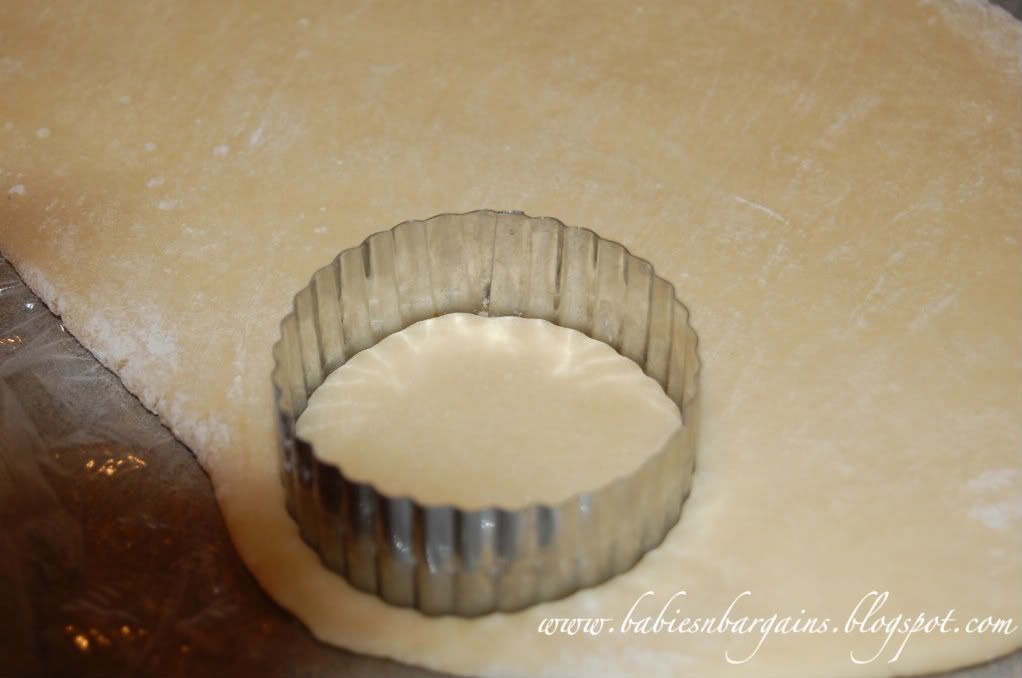 I made my cookies about 2 in around instead of the 2 1/2 in around that they suggest.
I got 6 1/2 dozen cookies out of one batch!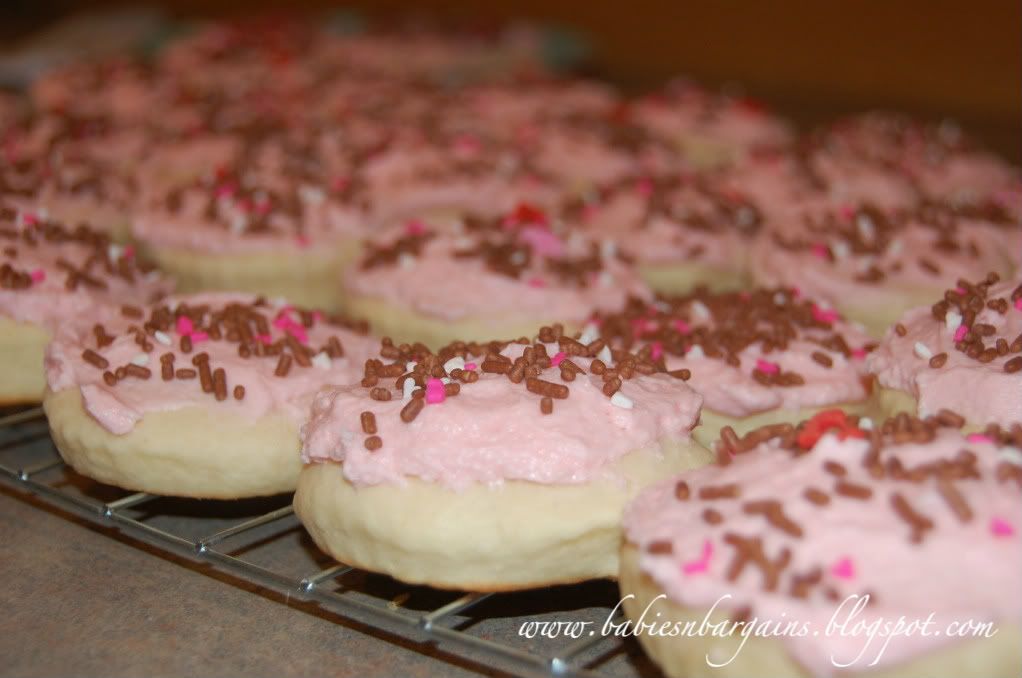 I am going to freeze a bunch for later.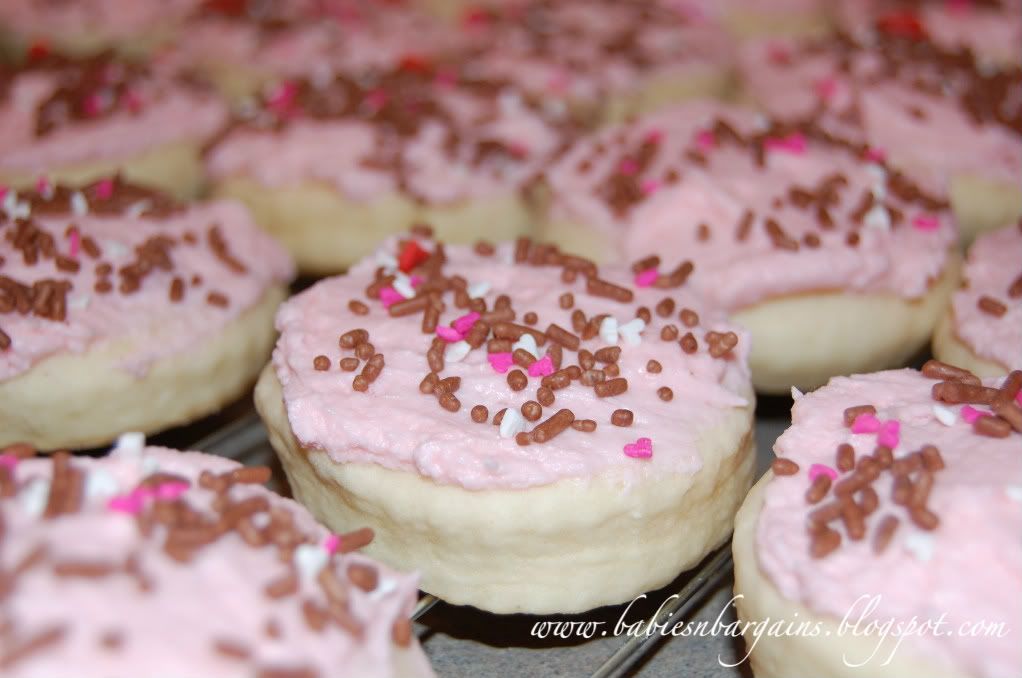 So Yummy!!!
I'm Linking up with