I found
this pattern
for crocheted hats a while back and I am addicted to making them now!:) They are a good way to use up yarn I had laying around! They are so fast and easy to make! The
flowers
are also super fast and easy to make! I made one in about an hour yesterday. (In between taking care of the girls.) The one I made yesterday I experimented with and made it striped and I really like how it looks!
Here is a few pictures of them.
My cute little niece wearing the had I made for her.:)
The pink one is the first one I made and I think I like how the other two turned out a little better.
My little cutie wearing her new pink hat.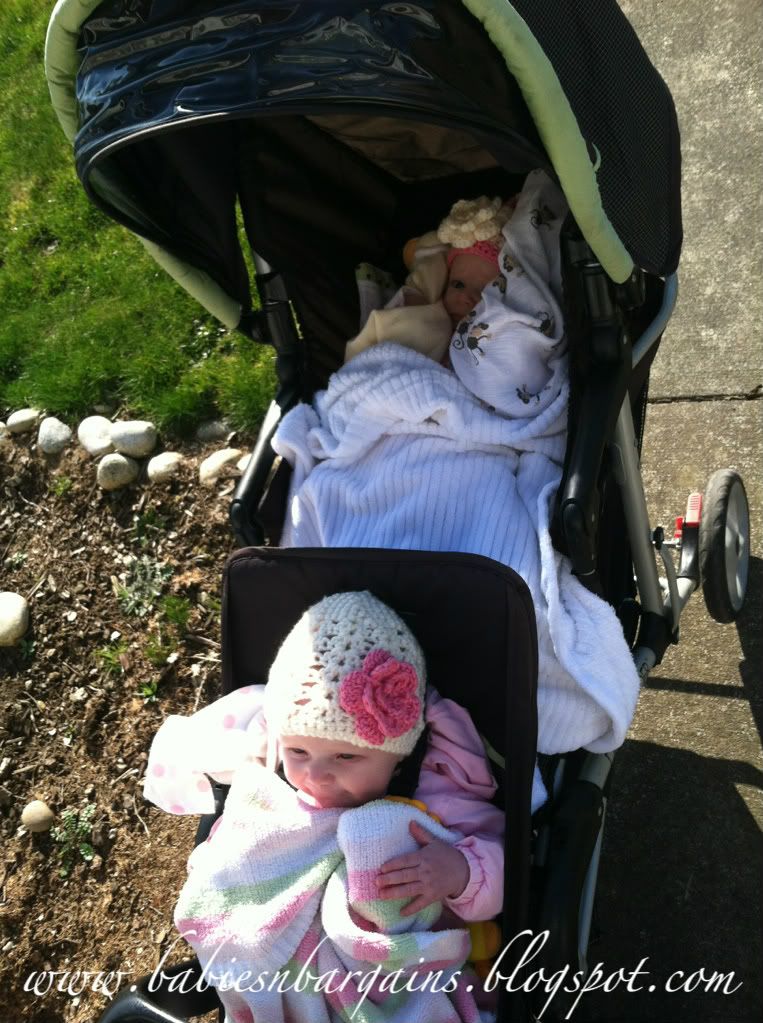 My little cutie wearing her new white hat and her cousin wearing her new striped hat. :) We went for a walk yesterday because it was such gorgeous weather! Cold but sunny!!
*Sorry about the quality of the last two pic's. I took them on my phone.

I'm Linking up with