A while back I was looking for some things I could hang on my walls and I remembered a picture I had bought on a garage sale. When I bought the picture I was not sure if I would use it the way it was or if I would end up redoing it. I chose to make something of my own out of it.:) I ended up taking the whole thing apart. Sadly I did not get any before pictures of it but I have an after I can share with you.
I used scrapbooking paper I already had to make the outer edge and for the background of the inner section.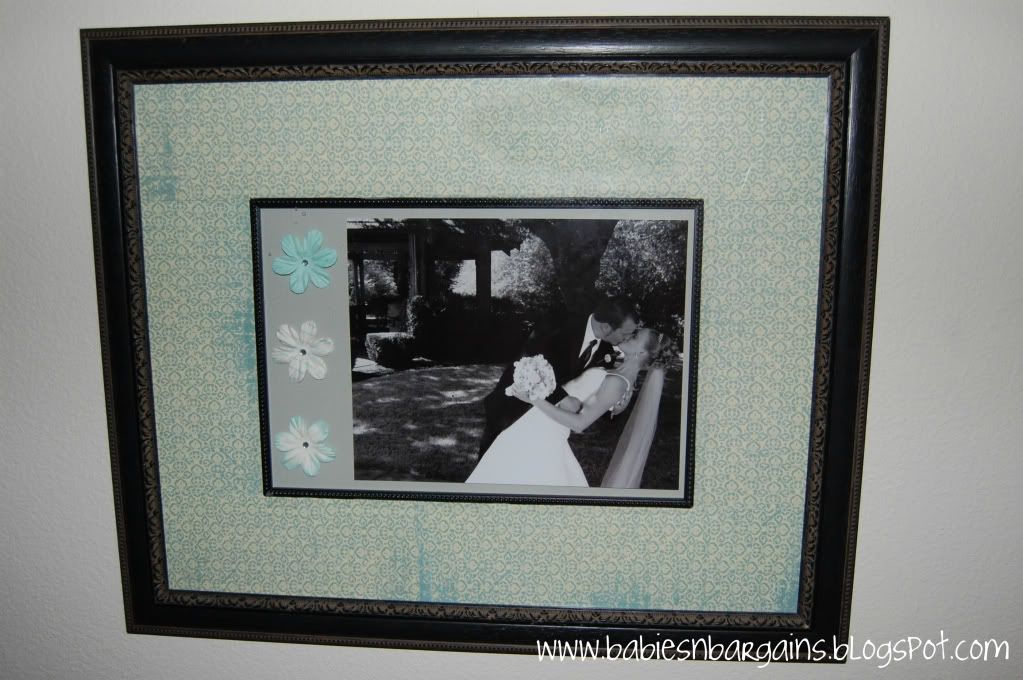 An easy and cheap wall hanging.
I paid three dollars for the picture/frame at the garage sale and then I already had the scrapbooking paper, flowers, and picture.

I am linking up with